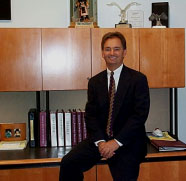 "Our doctrine of maintaining strategic alignment to the marketplace will be achieved through continuous change and constant improvement. We realize that reputations are earned and not given, and our reputation will be of impeccable customer service in every single aspect of our operation."
We continuously analyze market conditions, trends and results for shifts in the industry and marketplace. Our ability to react quickly to these changes positions us well ahead of our competitors. Many companies suffer financially during the cyclical shifts between "hard" and "soft" market conditions; we believe our cross-functional management insight and analytical approach will ensure profitability even during traditionally trying times. Simply stated, irrespective of market cycles we leverage our people, processes, and products to consistently produce profits for our shareholders.

We feel strongly that market diversification is vital to our long-term success in a constantly changing insurance environment. Our extensive knowledge of the markets, customers, and competitors enables us to develop a broad customer base beyond regional and geographic lines; we will avoid the vicissitudes of single-market reliance endemic to many of our competitors. We will produce profits beyond the industry standard by providing an unsurpassed level of customer service, employing a team of enthusiastic, motivated and highly skilled insurance professionals, leveraging our efficient and effective processes and the development of cogent business strategies by our visionary management team.
---