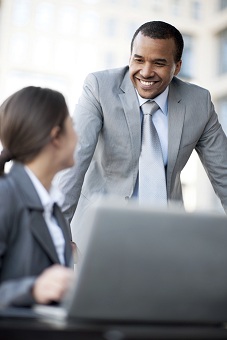 At Legacy, we feel the only way to truly build a partnership with our customers is to provide them with options, when doing business with us. We carefully listen to their request and do not mandate how they must do business with Legacy; I am very proud of that.
The true essence of professional sales is to have producers who feel that you and your company bring "value" into their operation. We only select quality producers to represent us and strive to have the most professional, skilled and knowledgeable sales team in the industry. Producer selection and management are integral parts of our business. Our commitment to the marketplace and our producers is long term; we will not write unprofitable business at any price. Our producers will be excited to offer our products, which will add "value" to their offices and operations.
We develop products and programs that are attractive and competitive in the marketplace and which ensure our bottom-line profitability. We will explore various payment schedules, down payments, fees, commissions and producer contingency programs in which our producers are interested. We regularly solicit input from our producers through surveys and questionnaires on all areas of our operation; their feedback will be promptly reviewed by a quality action team for potential changes. Monitoring our competitor's performance, effectively managing our products, and early recognition of key marketplace trends will be ongoing processes key to our success. Frequent and detailed communication among our sales, marketing, and pricing teams will be critical to maintaining our competitive advantage.